WORKING TIME
Monday 06.00 am - 11.30 pm
Tuesday 06.00 am - 11.30 pm
Wednesday 06.00 am - 11.30 pm
Thursday 06.00 am - 11.30 pm
Friday 06.00 am - 11.30 pm
Saturday 06.00 am - 11.30 pm
Sunday 06.00 am - 11.30 pm
BRISBANE LOCATION
Gympie Road & Hamilton Road Chermside
Brisbane QLD 4032, Australia
GET DIRECTION
WELCOME TO RAY'S MOBILE MECHANIC BRISBANE NORTHSIDE
Ray's Mobile Mechanic Brisbane Northside is your preferred Brisbane Mobile Car Mechanic, experience the new, easy way to service and repair your car with a dedicated auto care mobile mechanic. We offer professional mobile car services operating in Brisbane, Queensland. We service every make and model whether it's a small car, medium family car, SUV, 4WD, Ute or Van. We do big or small repair jobs, car log book service, electronic tune ups, brakes, suspension repairs and automatic transmission service. We always explain and give a report of what we have found then you decide what you would like to be carried out on your vehicle. We always keep you in control. We come to you whether it's your home, office or road.
We focus on customer satisfaction and all of our technicians are Mobile A1 Fully Qualified Technician and a Honda Australia registered specialist with 18 years experience with a fully equipped mobile workshop that comes to your door. You can rest assured that, your car is in good hands. Our work doesn't void your factory warranty. We are your personal local, honest, convenient Brisbane Mobile Mechanic.
With over 18 years experience, we specialise on Honda vehicles and our mobile mechanic technicians have been working with some of the top premier car brands in Brisbane like; Honda, Toyota, Mazda, Holden, Hyundai, Nissan, Mitsubishi, Kia, Ford and BMW. Read more.
OUR SERVICES | WE COME TO YOUR HOME OR OFFICE IN BRISBANE
Being a mobile mechanic means we can help in all your car maintenance, service and repairs on site, home, office or roadside assistance…we come to you. We have been serving Brisbane, Queensland areas for over 18 years, by servicing with us you know that your car is being worked on by our specialise technicians. We offer a wide range of car services and series of maintenance procedures carried out at a set time interval or after the vehicle has traveled a certain distance, ranging from: Maintenance Service, Brake Servicing, Roadworthy Certificates, Safety Certificates, Pre Sales Inspections, Log Book Services, Air Conditioning Servicing, Clutch, Automatic Transmission Service, Fuel System Service, Batteries, Cooling System, Suspension and Shock Absorber and General Car Repairs. The service intervals are specified by the vehicle manufacturer in a service book and some modern cars display the due date for the next service electronically on the instrument panel. We can perform the service you require on site or we can come to you on the road.
We offer a comprehensive 12 month guarantee on all of our products and services, to put your mind at ease.
Find out more here. 
Why Try Us
HERE ARE 10 REASONS FOR YOU TO TRY US
We Are Your Local Mobile Mechanic
We Are A Family Owned Business
All Of Our Mobile Mechanics Are A1 Fully Qualified Technicians
Our Mobile Mechanics Are Honda Australia Registered Specialist
18 Years Experience, We Provide High Quality Workmanship
We Provide High Quality Workmanship
We Are Affordable Mobile Mechanics Prices
All Of Our Labour And Parts Comes With 12 Month Guarantee
We Value Our Customers
We Are Trusted By Some Of The Biggest Car Dealerships In Brisbane
GET A FREE QUOTE
Looking for vehicle service quote? Perhaps you would us to do a particular job? For more information about the cost of our services. Please get in contact with us by filling out the online form or call us on 0417 70 80 71.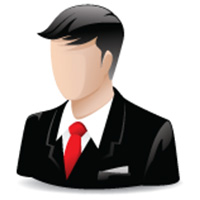 Kevin Brisbane Review, Customer Testimonial
Dealing with Ray I found him to be honest and a friendly mechanic. No hassle at all, no bs, just got straight on with the job.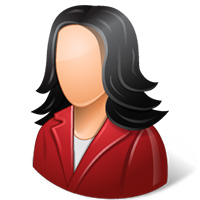 Linda Chermside, Customer Testimonial
Very happy Ray's services. He did his diagnostics and explained what he did afterwards. He rang me for permission to do the extra work before doing it. He is courteous and knowledgeable and helpful.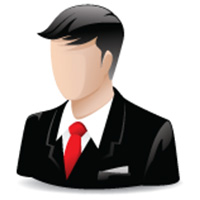 Paul Everton Park, Customer Testimonial
Ray came to my rescued when I got stuck replacing my front brakes on my car. He replaced the brakes, very quickly. Everything was done properly and supplied quality parts. I'll be using Ray again.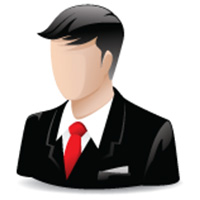 Ian Kedron, Customer Testimonial
Friendly, reasonable price, on time, good communication & knowledgeable mechanic. Will use him again and I have no problems recommending him.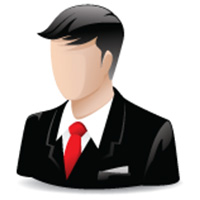 Steve Geebung, Customer Testimonial
Friendly, excellent service and gave me some good advice.  I was very impressed with my tuneup service & will use Ray again.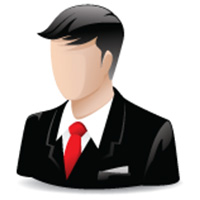 Nick Eatons Hill, Customer Testimonial
Fairly priced. top guy arrived on time, done the work, very good at his work. Highly recommended!!!